AZHauntedHouses.com Goes Live with "The Daily Voice" on 1480 KPHX to Discuss Scary-Good Fun Here in Arizona
November 1, 2016 By Chelsea T.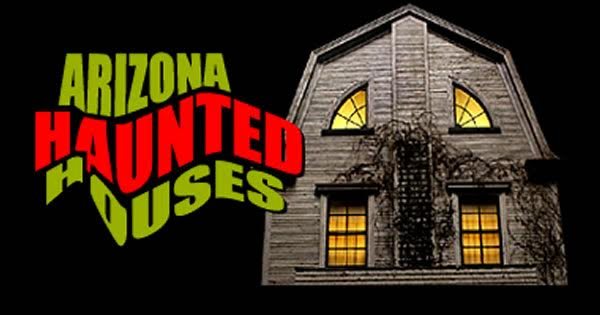 AZHauntedHouses.com recently had the opportunity to discuss Haunted Attractions and all the scary-good fun that comes along with the Halloween Season here in Arizona, with Eric Reinert of "The Daily Voice" on 1480 KPHX.
Recorded downtown at their studio at 9th St. and Washington, 1480 KPHX is a terrestrial radio station that describes their format as "progressive talk, mostly political and national affairs." Although this is the topic for the station, "The Daily Voice" speaks of local community, entertainment, charity, business and of various topics that inspire others and any content that may interest those listening.
Cait Russell of AZHauntedHouses.com let Reinert know how the website began back in 2012 and how it helps locals find the greatest Haunted Attractions and Fall Family Fun that is nearest them. From Haunted Houses, Haunted Corn Mazes, Haunted Hayrides and Escape Games to Pumpkin Patches, Corn Mazes and Fall Festivals, Russell explained how visitors can search by City or County and also by Event Type.
Along with Haunted Attractions, the interview covered the real haunted locations in Arizona as well, for those who are interested in all things paranormal. There are a ton of Haunted Hotels throughout the state, from the Hotel San Carlos to the Jerome Hotel and other popular locations throughout the state that are known to have some lingering spirits within its walls. The "Real Haunts" page on AZHauntedHouses.com allows visitors to learn a bit about the destinations throughout Arizona that are believed to be haunted.
Click here to listen to the interview and be sure to check out "The Daily Voice" with Erin Reinert Monday-Friday from 3-4 PM.