What to Expect at Fear Farm This Halloween Season
Home » Blog » Arizona's Best Weekend Events, Arizona's Local Halloween Fun Guide, Arizona Haunts: An In Depth Look, AZHauntedHouses.com News and Updates, Arizona Haunt News
September 3, 2015 By Wendy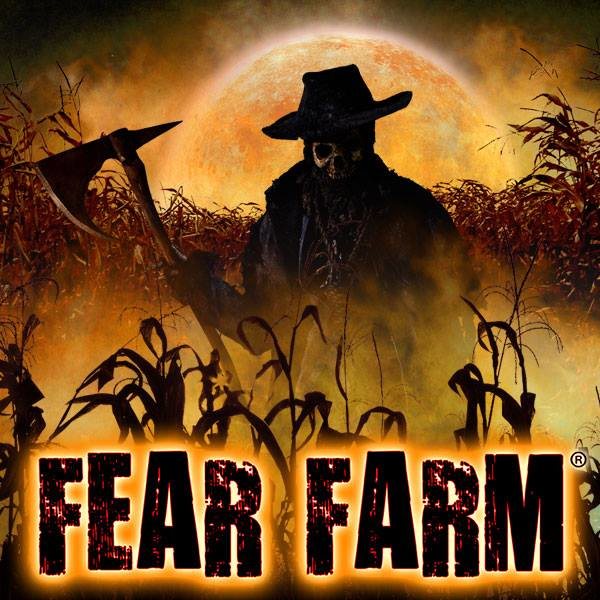 Photo by:
Fear Farm
For a terrifyingly, haunting experience this Halloween season, a visit to the Fear Farm Haunted House and Corn Maze is a must! It was scary before, but things just got creepier with five brand new attractions:
Chainsaw Mayhem - Come out if you're brave enough to relive the most bizarre crimes in American history!


Undead - Watch as an alien invasion turns into a bloody slaughtering at an old cemetery where those who once rested there peacefully are awaken.


The Bunker Invasion – Don't be left behind or you'll become the next object of experimentation by the aliens who have invaded.


Tremor & Flinch's Mouth of Madness – It's not like any other clown house you've been to. Here, you'll laugh in fear and you'll be running to escape the clown madness.


Legends Las Leyenda - La Llorona is trapped between the living world and spirit world after killing her two children and then herself. Now she seeks to reunite with her children and maybe you too!
While there, also enjoy the six acre corn maze packed with twists and turns.
And, if you're looking to be part of the scare experience scaring others, auditions are still open for scene actors, monster actors, stunt actors and icon actors. Auditions are open every Wednesday in September from 6 p.m. – 8 p.m., every Saturday in September from 10 a.m. – 12 p.m., every Saturday in October from 12 p.m. – 3 p.m., and on Wednesday, October 7th from 6 p.m. – 8 p.m. Go online to apply.