Resort Guests of Hermosa Inn Enjoy Ghost Tours throughout October
Home » Blog » Arizona's Best Weekend Events, Arizona's Local Halloween Fun Guide, Arizona Haunts: An In Depth Look, Arizona Haunt News
September 29, 2015 By Wendy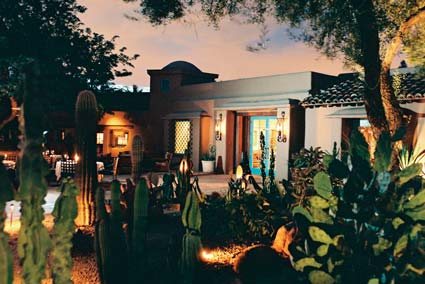 Photo by:
The Hermosa Inn
This October guests staying at Hermosa Inn in Phoenix, Ariz. get to also enjoy a ghostly experience. Throughout the month the hideaway luxury inn will offer its guests a chance to explore the property and possibly experience their own ghostly sighting.
The inn dates back to the 1930's and there are plenty of ghost stories to be told. There's reportedly been incidences of doors closing on their own, ghostly images appearing in the mirror, a lady in pink walking over the bridge by the pool, moving and displaced objects, and much more!
This is your chance to unwind and enjoy the spookier side of Hermosa Inn!