Scary Clown Delivers Donuts to Meteorologist
Home » Blog » AZHauntedHouses.com News and Updates, Halloween Headlines
October 11, 2019 By Wendy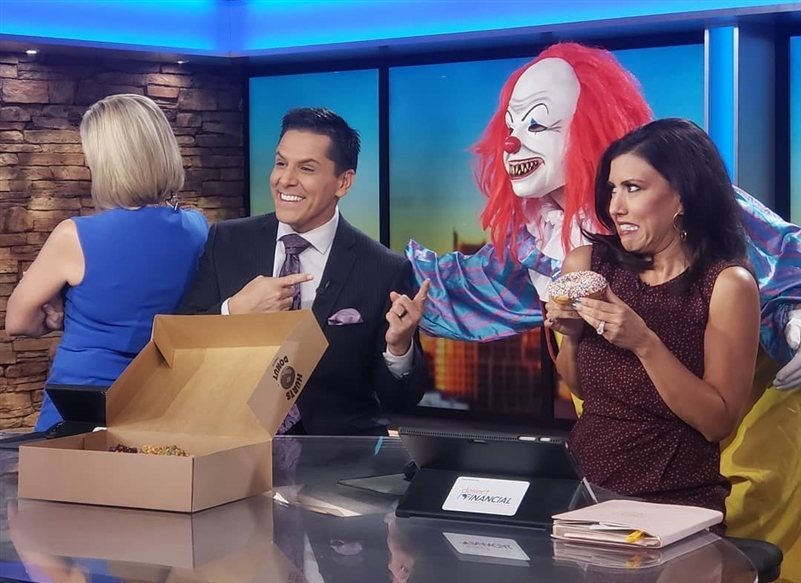 Photo by:
Hurts Donut - Tempe Arizona via Facebook
While on air at "Good Morning Arizona" meteorologist April Warnecke received an unexpected delivery – donuts! Unfortunately, the donuts were not well received as it was coming from a scary clown who was delivering it.
If you want donuts delivered with a special scary clown, Hurts Donut in Tempe Arizona is still accepting orders in and around the Pheonix metro area. Its Facebook page offers a link to an order form.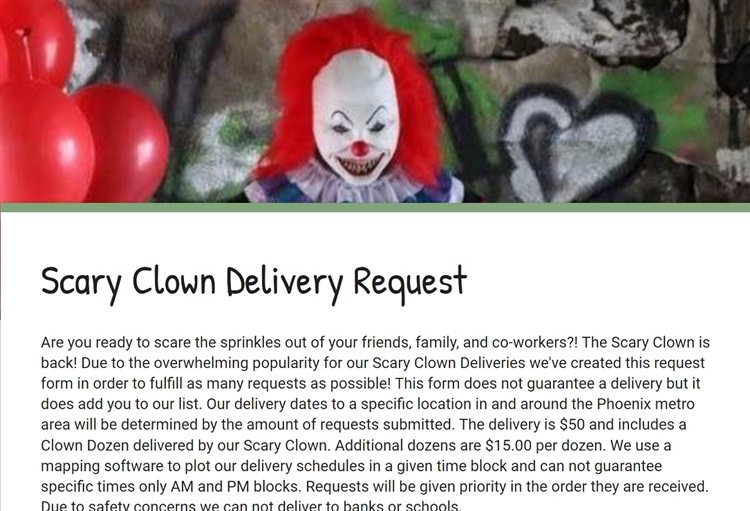 Photo: Screenshot of Hurts Donut - Tempe Arizona Order form
So, if you come across a scary clown with a box of donuts this October know that its ready to freak someone out – maybe you!
Do you have someone in mind you'd like to use this special scary clown delivery service on?